We found a Flying Fish Hovercraft at the Southampton Boat Show, and it looks like a lot of fun. It's supposed to be for kids, but with speeds up to 25 mph, reviewer Lenny Rudow is anxious to try it out himself. There's more detail in the video, so watch and enjoy.
Read Lenny's full review:
Flying Fish Hovercraft: Feeling Crazy?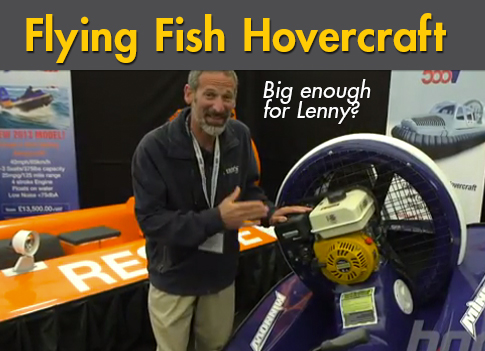 Tags: flying fish, hovercraft, Lenny Rudow, Video