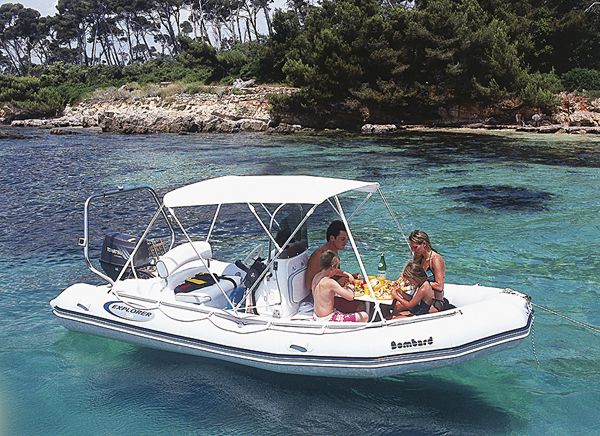 As the UK's largest RIB manufacturer, Avon Inflatables will this year have it's largest ever display of RIBs and tenders at the Southampton Boat Show.
The impressive line up this year will include models from both the Avon and Bombard catalogues, providing a range of craft that satisfy all budgets and requirements.
The Avon stand is a must for both novice and seasoned boaters with an impressive array of craft, ranging from the 8′ Avon Redstart dinghy to the 6.20 mt Adventure 620.
New to this year's show, the Explorer SB 480 has been billed as of one of the most impressive Bombard designs to date. The innovative layout of the SB 480 emphasises comfort and practicality – the incorporation of a gangway on the port side allows for easy access from stern to bow and the unique reclining console tilts to provide easy access to the locker whilst also providing a forward seat.
On water this year will also be the Avon Seasport 360 DeLuxe and the Seasport 320 Jet DeLuxe RIB.
The Seasport 320 Jet D/L is an ideal tender to larger yachts and motor vessels.With its 80 hp jet engine, great performance is guaranteed,with speeds of up to 40 mph.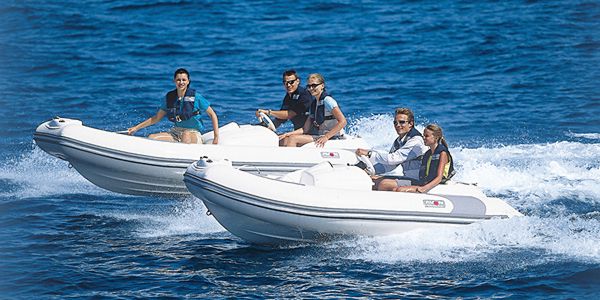 Tags: Avon, Bombard, RIB, Southampton Boat Show