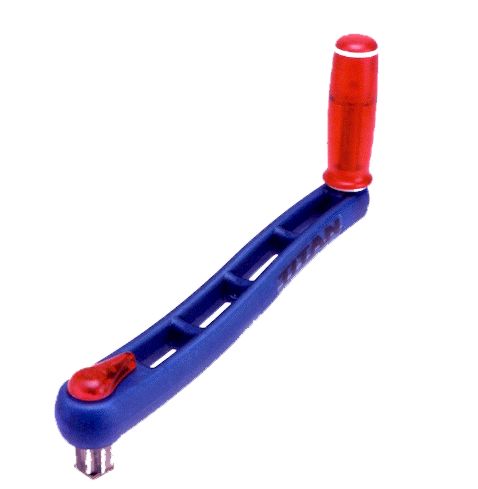 Using the latest computer aided design software, Titan of Australia has produced a lightweight yet stiff heat-treated cast alloy winch handle. What sets the Condor apart from other winch handles on the market is its synthetic rubber coating. It looks great, is easy to hold, won't bounce on the deck if dropped (less chance of it ending up overboard), but most importantly, it feels warm to the touch. That's a big plus on a cold day.
The handle has a distinctive "see-through" look that lets you see the inner workings of the handle.
The Condor is fitted with a 304 stainless steel locking shaft mounted of acetal bushes ensuring non-corrosive trouble-free use.
The Condor is now available in 10″ (250mm) single grip (as shown) and the ever popular Maxi grip. Two color combinations are available, a red crank with aqua blue hand grip or blue crank with red hand grip. It sells in the US for about $78.
Distributed in the US by:
Titan USA
1167 Russells Mills Road
South Dartmouth, MA 02748
Phone: (508) 999-0050
Fax: (508) 999-7140
www.ecm2.com/titanusa/index.shtml
Tags: condor winch handle, Titan, Titan Condor winch handle, Winch handle